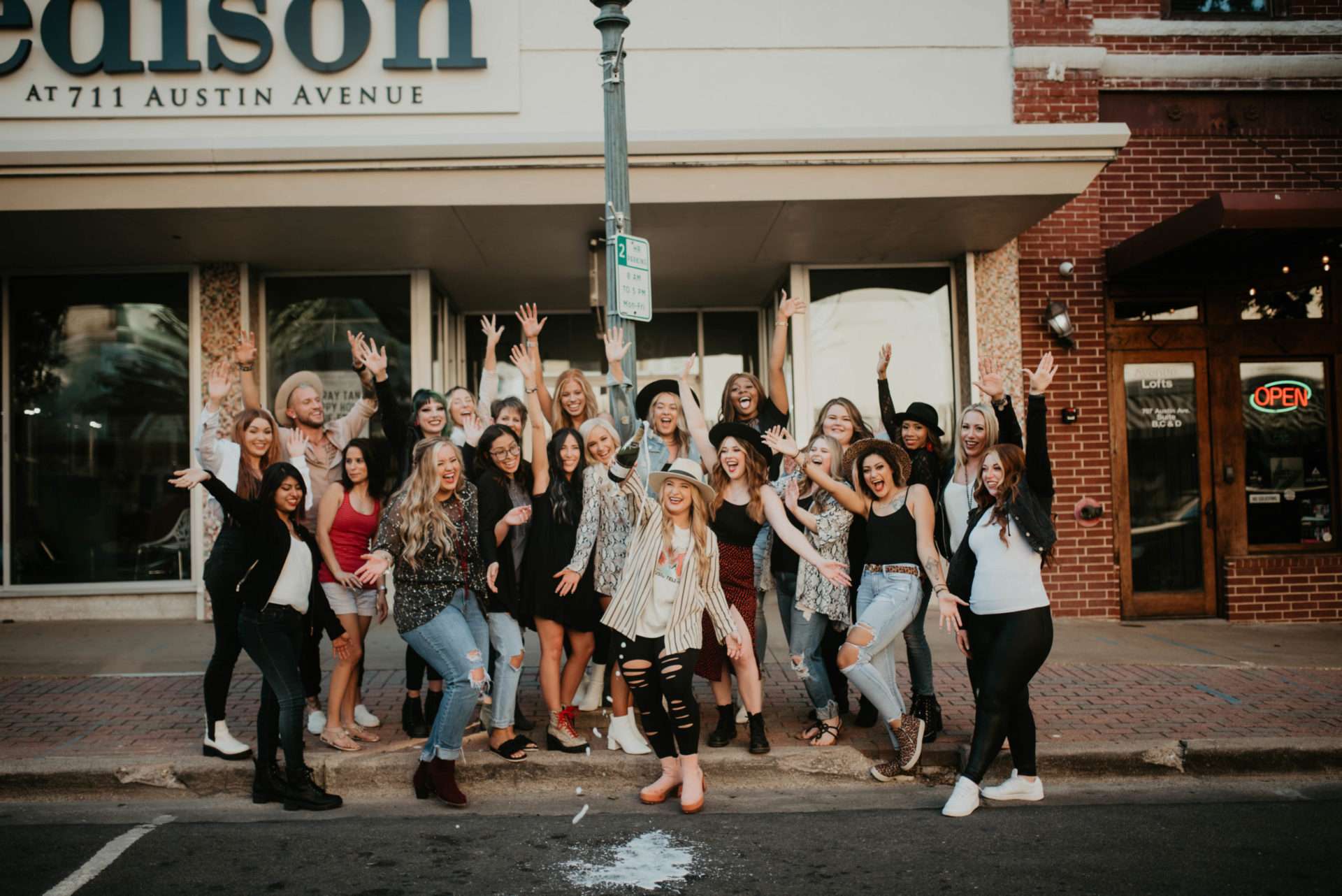 Want to join our team?
On the Avenue Salon & Blowout Bar is looking for highly enthusiastic service providers to become part of our salon and spa family.  If you love the beauty industry, have a thirst for new techniques and would like to start a career at Waco's favorite downtown salon and spa, we would love to meet you!
LEVEL SYSTEM & CAREERS
Our talented staff is committed to nothing short of excellence! Every Service Provider at On the Avenue Salon & Blowout Bar works on a Performance Based Level System, placing each employee in the level based on the DEMAND OF THEIR TIME, and each professional's pricing reflects just that. Our company has 6 levels and a range of base prices for services.
The level system accomplishes two main goals. The first goal is to provide a career path of growth and achievement for our team. The second is to provide options for you! Clients may choose the service provider at the level that best fits their needs and their budget.
Our experienced and higher level service providers serve as mentors in our ASSOCIATE PROGRAM. The Associate Program is designed for recently graduated, licensed cosmetologists who are career-minded and have willingness to learn and grow. Associates become part of our salon family, are mentored in skills and client handling for several months, provide essential support for the entire team, and are trained daily to become experts at providing an exceptional experience for our valued clients. This program provides the opportunity to start an incredible career on the right foot, learning from highly trained & accomplished educators.
Please fill out the job application form on this page and upload a resume, if available.